Raid director Gareth Evans announces new project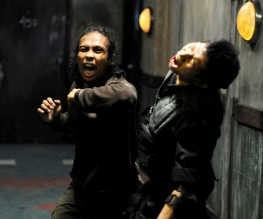 Having blown away literally everyone in the world with eyes and noise receptors, The Raid director Gareth Evans has confirmed that he'll be making his first ever English language action flick. We don't really care what language you work in, Gary, just make sure you keep BLOWING OUR MINDS with your limb-based mayhem.
We already know that a sequel to The Raid (technically Raid: Redemption) is on the way (WHOOP), so we're not sure as yet where and when the Wales-born director will start up his English-speaking flick, but there's no doubting we'll be at the front of the queue when it finally hits. We know from Deadline that the film will have two male leads, and that Evans will write as well as direct. Apart from that, it's currently all to play for.
You've seen The Raid, right? COME ON, YOU'VE SEEN IT, RIGHT??
About The Author