Ralph Fiennes begins filming The Invisible Woman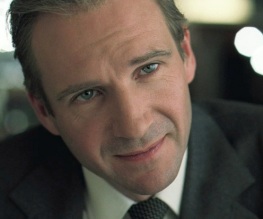 After the critical success of his directorial debut Coriolanus, Ralph Fiennes is once again back behind the camera filming… well, filming himself. The noted Shakespearean's second feature as director/star, The Invisible Woman, has just started a ten-week shoot in London and Kent with a script by Shame and The Iron Lady scribe Abi Morgan.
The Invisible Woman is, thank Christ, not a Fantastic Four spin-off – rather, it explores the story of Victorian actress Ellen 'Nelly' Ternan, whose affair with Charles Dickens resulted in the breakdown of his twenty-two year marriage. Nelly will be played by Felicity Jones (Albatross) whilst Fiennes has snaffled the juicy role of Dickens for himself, and his English Patient pal Kristin Scott Thomas is also aboard as Nelly's mother, and TV stalwart Tom Hollander is playing Dickens' friend and confidant Wilkie Collins.
That's basically all we know for now, but Fiennes has already proved himself a directorial dab hand and Abi Morgan's talent as a screenwriter is in absolutely no doubt. Plus we fancy Felicity Jones. Psyched!
About The Author