Rebecca Hall on board for Transcendence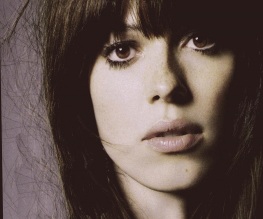 English Rose Rebecca Hall will be joining Johnny Depp in Wally Pfister's directorial debut, Transcendence. Hall reportedly saw off stiff competition from Rooney Mara and Emily Blunt for the film's female lead.
Transcendence has so far been described as a super-secret sci-fi project, which also boasts Paul Bettany as part of the cast. Christopher Nolan, the man behind the phenomenal The Dark Knight Rises, is on board as executive producer and the flick is currently penciled in for an April 25, 2014 release.
Word is that the plot centers on a man who uploads his brain to a super computer, and presumably hijinks ensue. Johnny Depp will be playing the bloke with a penchant for PCs and Hall may be his love interest. Or it could be Bettany. Let's not discriminate.
Ms Hall gave stellar performances in The Town, Vicky Cristina Barcelona, The Prestige and Frost/Nixon; and will be playing scientist Maya Hansen in the third installment of Iron Man alongside Robert Downey Jr. who returns to the role of genius, billionaire, playboy, philanthropist Tony Stark for the fifth time. Pfister served as cinematographer on The Dark Knight Rises, so teaming up with Nolan again should be a walk in the park; and the results are likely to be pretty amazing. Work begins on Transcendence in April this year in LA.
What do you make of Rebecca Hall's casting in Transcendence? Let us know below.
About The Author