RED 2's new character posters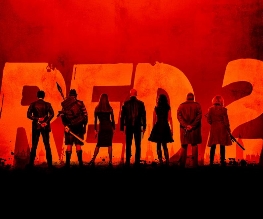 In preparation for the next trailer which is out tomorrow, the Red 2 promo team has released a quartet of posters that capture the vibe of some of the featured characters. Slated for August 2nd, the sequel will pick up from where the original left off as Frank Moses (Bruce Willis) makes it on to Interpol's most-wanted list and has to make a run for it through Europe with girlfriend Sarah (Mary-Louise Parker) in tow. While the off-kilter Marvin (John Malkovich) comes to his aid, former ally Victoria (Helen Mirren) jumps ship and pursues with a kill order.
For a better view click below:
Catherine Zeta Jones is the latest add-on to the cast as well as Anthony Hopkins. The screenplay, adapted loosely from the Warren Ellis comic, written by Erich and Jon Hoeber for the direction of Dean Parisot. Stay tuned for more news concerning the up-coming geriatric madness.
About The Author