Red-band trailer out for The Watch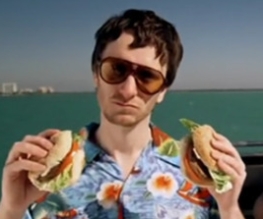 THE LONELY ISLAND are back in the director's chair! At least, one of them is. The brains behind such classy ditties as I Just Had Sex and Jizz In My Pants, Akiva Schaffer, has gotten back on the motherfucking boat and brought, from across the seven seas, a pitifully funny trailer that is possibly better than Justin Timberlake's dick in a box.
The Watch will follow the story of four neighbours who, under the onslaught of suburban malaise, form a neighborhood watch – whatever happened to the good old midlife crisis, that hallowed land of Audi TTs, ageing strippers and mountains of cocaine (cf. Michael Bolton in Jack Sparrow), we'll never know – and end up having to defend the Earth from an alien invasion. Sounds about right – if we couldn't have Will Smith, the Avengers or Ghostbusters, Maurice Moss would completely be next on the list.
Starring comedy veterans Jonah Hill (21 Jump Street) Ben Stiller (Night at the Museum), Vince Vaughn (The Break-Up) and Richard Ayoade (The IT Crowd), this will be Akiva's first directorial film since 2007's Hot Rod. Awash with Rohypnol, Vince Vaughn's piss and Ayoade's nameless jism, we CANNOT WAIT.
The Watch comes out SOON, on 24th August 2012!
About The Author