Reese Witherspoon and Keanu Reeves will be Passengers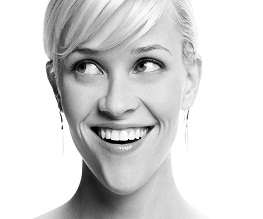 Reese Witherspoon is currently in talks to join Keanu Reeves in Passengers, a sci-fi love story directed by Brian Kirk. Jon Spaihts' script sees a starship transporting human cargo suddenly malfunction, causing Reeves' character to prematurely thaw from a cryogenic sleep almost 100 years before anyone else. Feeling a bit lonely, he decides to prematurely thaw a female passenger – three guesses what for. The plot sounds promising, but Keanu has surely had his fill of sci-fi by now? And what will happen when both passengers are thawed? Will they just mill about and play Uno occasionally? Something good is going to have to happen to keep things interesting for the duration.
Talks are in their early stages at present, but should Reese be up for it, she'll obviously play the female lead. Shooting will take place in Montreal. We're not sure why Witherspoon in particular is being headhunted – not because of her recent drunken antics – but because there are literally a gazillion better actresses out there. Rachel Weisz for instance. Sophie Okonedo maybe? Sigh – we're just whistling in the wind, really.
About The Author