Reese Witherspoon joins West Memphis Three film Devil's Knot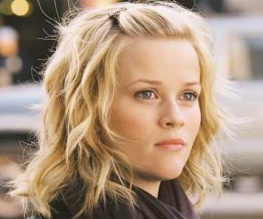 Just months after their controversial release from prison, the forthcoming film detailing the conviction of suspected murderers the West Memphis Three has found its lead – Academy Award winner Reese Witherspoon.
Jason Baldwin, Jessie Misskelley and Damien Echols, aka the West Memphis Three, were aged 16, 17 and 18 at the time of their arrest for allegedly torturing and killing three eight-year-old boys in West Memphis, AR. They were given sentences ranging from life imprisonment to death in 1994, despite severe doubts over their guilt and numerous incidences of bias and dubious evidence during the investigation and trial. In August this year, all three men were eventually sentenced to time served and released after agreeing a plea bargain with prosecutors. They had served eighteen years and seventy-eight days in prison.
Devil's Knot, based on the True Crime book of the same name by Mara Leveritt, has been in development for some five years but only came to prominence when the Three were released. Double Oscar nominee Atom Egoyan is set to direct, with the original draft of the script written by Exorcism of Emily Rose screenwriters Scott Derrickson and Paul Boardman. Witherspoon will play Pamela Branch, the mother of victim Steven Branch (found to have died of "multiple injuries with drowning"), who initially suspects the Three but becomes convinced that they are innocent. Interestingly, one of many schools of thought on the murders points to Branch's ex-husband Terry Hobbs as an alternative suspect – we have no idea if this avenue will be explored, but even without it Devil's Knot sounds like another juicy dramatic role for Witherspoon.
Depending on who you listen to, filming on Devil's Knot is due to begin in spring or summer of next year. Watch this space!
About The Author