Reese Witherspoon reunites with Walk the Line crew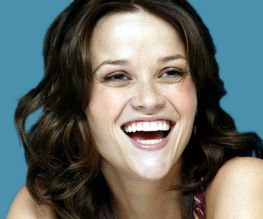 You know how, when people ask you who will play you in the movie of your life, you sometimes don't know? That's because, 9 times out of 10, Reese Witherspoon has already snagged the lead. She just loves those true stories. Walk the Line, Rendition (ish) and now James Mangold's Three Little Words – that's more than we've ever done. Intent on ruining everybody's lives, no doubt the pattern won't stop in Three Little Words. In fact, she almost (but not quite, it's not a film after all) ruined this guy's life. But we're not supposed to mention the arrest.
Reese Witherspoon and James Mangold have previously worked together on Walk the Line, and it actually worked pretty well, so it only seemed fitting they team up again. Three Little Words will be based on the memoirs of Ashley Rhodes-Courter, who spent the first 9 years of her life flitting between American foster homes, braving abuse and coming out with a best-selling "Dickens-esque" biography and now a film about her starring Reese Witherspoon.
If all goes swimmingly, it looks as if Amanda Seyfried may be starring alongside Reese Witherspoon as well, but a deal is yet to be struck. Lewis Colick (The Fighter) and Michael Petroni (The Book Thief) will be working on the script, with James Mangold directing the biopic, and the team behind Walk the Line essentially reuniting once again. Looks like we might actually be in for a good'un.
Did Reese Witherspoon ruin your life? Not yet? Did you not see This Means War?
About The Author