Rhys Ifans joins Bond 23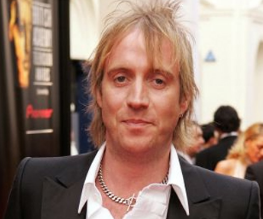 After some serious worries as to the future of Bond due to finance issues at MGM, it's nice to see that her majesty's most dangerous weapon is back on track. Daniel Craig has promised to bring his blue-eyed best, we've got a cracking Bond girl in the shape (oh the shape) of Naomie Harris and now Rhys Ifans has agreed to join the ranks. Happiness.
There's no news yet as to what kind of a role he'll be playing, but we can be fairly sure that he won't be a brooding baddie type; partially cos he's already doing that in Spider-Man (he's playing Lizard) but mainly because they've already cast Javier Bardem as some kind of dastardly soul. And no-one should ever take on Javier Bardem in the "who can be the more dastardly soul" department.
MGM are keeping the details about as covered up as a woman James Bond doesn't try and sleep with, so we'll just have to wait patiently for more details. But as long as Judi's back as M, everything will be fine. More news as we get it!
About The Author