Rhys Ifans to play villain in Spider-Man reboot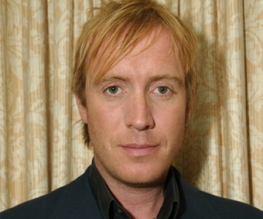 Despite currently starring as Mr. Nice, Rhys Ifans is set to become anything but when he takes on the role of bad guy in Marc Webb's upcoming Spider-Man reboot. Ifans will star opposite Andrew Garfield, who will play the film's hero, and Emma Stone, who has recently been cast as the protagonist's first sweetheart, Gwen Stacy. With this latest news confirmed, attention has now excitedly turned to discovering the identity of the villain in question – but Sony Pictures aren't making it easy for us.
Announcing the actor's involvement yesterday, the studio made sure to state that "the filmmakers prefer to not reveal which character Ifans will be playing in the forthcoming film." Ifans' penchant for feathered blonde hair has left many fans postulating that he could play supercharged villain, Electro. Looking to Webb himself for clues, however, yielded this response; "What sets the Spider-Man villains apart is the complexity of their relationships with Peter Parker…Rhys' incredible ability to embody both warmth and rage makes him the ideal choice for this character." The statement has led to speculation that Ifans could play Dr. Miles Warren, AKA the Jackal, an insane biology professor obsessed with Gwen Stacy.
The jury is still out. Will Ifans bulk up to become a more formidable foe for young Spidey, or will his villain be more of a plotter than a physical threat? All we can currently hope is that his super-outfit doesn't revolve around wearing tight pants – we saw that in Notting Hill and it wasn't pretty.
UPDATE: Will Rhys Ifans play The Lizard? Mutated biologist and mentor to Peter Parker?
About The Author