Richard Linklater To Walk In The Woods?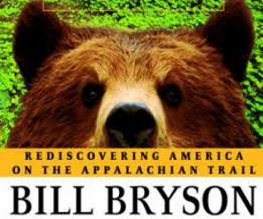 Forget the new red-band trailer for Only God Forgives, forget LucasArts and do everyone a favour and forget Christopher Nolan, the most important item of movie news announced this week is that A Walk In The Woods is one step closer to fruition.
Something of a labour of love for S.H.I.E.L.D's new head honcho Robert Redford, A Walk In The Woods is an adaptation of Bill Bryson's beloved travelogue of the same name. Originally set to reunite Butch Cassidy with the Sundance Kid, Nick Nolte was later tapped to co-star alongside Redford when Paul Newman died back in 2008.
Released in 1998, the book describes the attempts made by Bill Bryson and friend Stephen Katz to walk the Appalachian Trail from Georgia to Maine. As they navigate bears, tough terrain and know-it-all fellow hikers, the two are forced to come to terms with their own inadequacies, their respective lives and just how ill-suited they are as walking companions.
Redford has spoken in the past of his plans for the film, explaining the project's mainstream potential and how eager he is to really embrace the comic aspects of Bryson and Katz's camaraderie. It seems fitting, then, that Richard Linklater has now been touted as a likely candidate for the director's chair. With a filmography that includes School Of Rock and Before Sunset, he could be just the man for the job.
About The Author