RIP Édouard Molinaro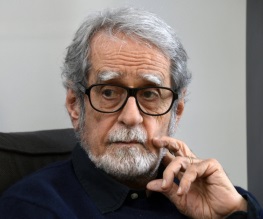 Édouard Molinaro, the director who brought gay relationships to the cinematic mainstream with his classic film La Cage aux Folles, has died aged 85.
Molinari, whose career spanned almost fifty years, is best remembered for his comedies. La Cage aux Folles, a farce about a gay couple who must conceal their relationship from the conservative parents of their son's girlfriend, broke new ground in its compassionate portrayal of a gay couple. It was remade in the US as The Birdcage (which means that he indirectly got Nathan Lane his first starring role). He was also responsible for Oscar (the original, NOT the Sylvester Stallone one), Mon oncle Benjamin and Dracula père et fils, the latter starring Christopher Lee.
In Molinaro's native France, where he has always enjoyed great popularity, the Elysée Palace released a relatively rare statement on behalf of President François Hollande. "Edouard Molinaro possessed the talent for attracting a broad public to quality films. This film-maker, who had a rich and varied career, directed the greatest actors of French cinema while winning over the public, and winning the admiration of his peers, at the same time." Best For Film is happy to join M. le Président in saluting a giant of French cinema – not least because we very seldom get a chance to agree with politicians.
RIP Édouard Molinaro
1928-2013
About The Author