RIP Joan Fontaine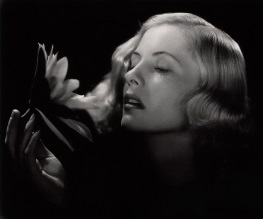 Only Monday, and already it's a dark week for Hollywood. The ink is barely dry on the great Peter O'Toole's obituary, and now we must say goodbye to another legend of Hollywood. Joan Fontaine, the only actor ever to win an Oscar for an Alfred Hitchcock film, has died aged 96.
Born Joan de Beauvoir de Havilland, Fontaine followed her sister Olivia de Havilland into acting. Their mother, who reportedly favoured Olivia, forbade Joan from using her real surname; Joan retaliated by beating her sister to the Best Actress prize at the 1941 Oscars (although Olivia went on to win two of her own). Fontaine had previously been nominated for her stunning performance in Hitchcock's Rebecca, opposite Laurence Olivier as Max de Winter; she and her sister remain the only siblings ever to win Best Actor/Actress awards.
Fontaine's career was at its height in the 1940s, with starring roles alongside Cary Grant, Orson Welles, James Stewart, Bing Crosby and Burt Lancaster, but she continued to appear in films throughout the 1950s and into the 60s. On the small screen she made occasional appearances up until 1994, at which point she effectively retired from public life.
Four times married, Fontaine had one child and adopted one other; it's unclear if they survive her. A great beauty is finally dimmed, but we can't help feeling that Fontaine had a pretty good innings.
RIP Joan de Beauvoir de Havilland 'Fontaine'
1917-2013
About The Author