RIP Nora Ephron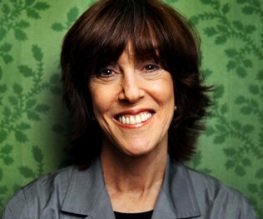 Pioneering director and screenwriter Nora Ephron has died from complications relating to acute myeloid leukaemia. She was 71.
A BAFTA and WGA Award winner, Ephron was thrice nominated for the Academy Award for Best Original Screenplay for her work on Silkwood, When Harry Met Sally… and Sleepless in Seattle (which she also directed).
In recent years she was involved with both critical and commercial successes like You've Got Mail (which reunited her Sleepless in Seattle stars Tom Hanks and Meg Ryan) and Julie and Julia, starring Meryl Streep and Amy Adams. Let's not talk about Bewitched.
The daughter of two screenwriters, Ephron took her mother's advice that "everything is copy" to heart and fashioned several phenomenally successful romantic comedies from the detritus of her own relationships. She was married three times, to journalist Dan Greenburg, Watergate reporter Carl Bernstein (with whom she had two sons) and finally Goodfellas screenwriter Nicholas Pileggi, who survives her.
RIP Nora Ephron
1941-2012</h3
About The Author