RIP Peter O'Toole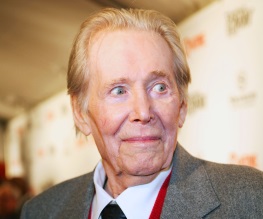 Peter O'Toole has died aged 81, following a long illness.
The legendary actor, who found stardom when he starred in Lawrence of Arabia, died in a London hospital shortly after completing filming on his final film, Katherine of Alexandria. He had previously announced his retirement last year.
As well as iconic starring roles in films like The Lion in Winter, Goodbye, Mr. Chips and My Favorite Year, O'Toole was famous for holding a record eight Oscar nominations with no win (he eventually accepted an honorary Oscar) and for being arguably the last of the great 60s hellraisers – his drinking buddies Richard Burton, Richard Harris and Oliver Reed are all long gone.
O'Toole, who refused a knighthood (we'd always assumed that he was Sir Peter; more fool us) is survived by three children, two wives and a matchless body of work. In his honour, Best For Film will be attempting to get thrown out of the Savoy this evening.
RIP Peter O'Toole
1932-2013
About The Author