RIP Philip Seymour Hoffman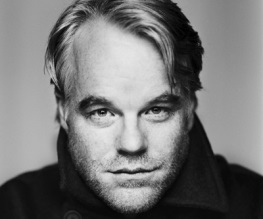 Early last night, the world learnt that actor Philip Seymour Hoffman had been found dead in his New York City apartment. He was forty-six.
There are few truly, consistently great actors. Actors who can shoulder epic characters, such as Lancaster Dodd in The Master, and imbue their charisma and magnetism with palpable frailty. Actors who can sit in a ten minute supporting roles, like Brandt in The Big Lebowski and Lester Bangs in Almost Famous, filling them out, making them brilliant, without stealing the scene.
Philip Seymour Hoffman was such an actor. He was subtle, he was charismatic; personally distinctive in both appearance and manner, he was somehow able to create highly individual characters across his films. However well you knew him as an actor, when you saw him act, you did not see him, you saw the character. It is a rare, rare gift.
The awards he won over the course of his career, many for the incredible Capote, seem both insufficient and ultimately unimportant. What matters a gold statue or dozen when the performances themselves are so real they never, ever leave you.
We won't catalogue a list of his accomplishments here; where would we start? Where would we end? Similarly, we won't talk about the manner of his death; this is not the place for a forum on addiction. We will simply say that we are devastated. Our hearts go out to his wife, Mimi O'Donnell and their three children.
We sincerely believe Philip Seymour Hoffman to have been the best actor of our time. We will miss him.
RIP Philip Seymour Hoffman
1967 – 2014
About The Author