RIP Sally Menke and Arthur Penn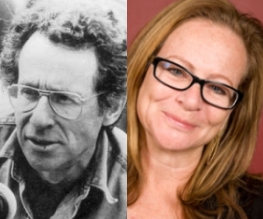 Director Arthur Penn, the man behind Bonnie and Clyde, has died in New York, hours after reaching his 88th birthday. It is the latest news in what has already been a sad week for film. First it was reported that on Sunday night, actress Gloria Stuart, best remembered for her Oscar nominated role as old Rose in Titanic, had died aged 100. Another blow followed Tuesday, when it was announced that Sally Menke, Quentin Tarantino's long-time editor, had died at just 56.
Menke was a regular part of Tarantino's post-production team, working with him on all of his films since his first feature. "He sent me this script for a thing called Reservoir Dogs and I just thought it was amazing," she commented, speaking to the Observer last year. She went on to forge a strong creative relationship with the director, describing him as "encyclopaedic, passionate, electrifying", and helped to give films ranging from Pulp Fiction to Inglourious Basterds that signature Tarantino style. The cause of Menke's death has not yet been established, though early supports suggest that she may have been overcome by hot weather while out hiking with her dog near Griffith Park, Los Angeles.
Among Penn's biggest achievements are his mutiple interpretations of the Helen Keller story, The Miracle Worker. Bringing it first to television in 1957, he went on both to stage a 1959 broadway version and direct it as a film in 1962 – all of which scored highly on the awards scene, garnering Emmy nominations, Tony wins and Oscars for his leads. Undoubtedly, though, Penn's most lasting legacy lies with Bonnie and Clyde (1967). Taking its cues from the French New Wave, Penn's film caused controversy with a blend of violence, sex and comedy never before seen in American cinema. The movie's influence stretches far and wide, inspiring directors such as Robert Altman, Martin Scorsese and Francis Ford Coppola, among many others. Though perhaps a victim of setting the bar too high – his career never quite regaining the vigour of these early works – these films alone represent more than many directors achieve in a lifetime. Penn is survived by his wife, two children and four grandchildren.
Both shall be sorely missed.
About The Author