Rise of the Guardians gets a new trailer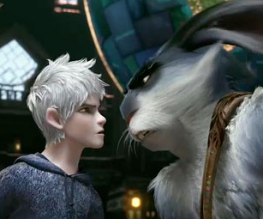 How to Train Your Dragon took us all by surprise in 2010, being a non-Pixar animation that was actually enjoyable. In fact, it was far more than enjoyable, it was ruddy brilliant. While we wait with baited breath for the How to Train Your Dragon sequel set for release in 2014, DreamWorks studios have been busy at work attempting to make a cynical Christmas cash-grab with Rise of the Guardians, a film about… well simply awful things that should be relegated to the annuls of your therapist's notes about your Oedipal obsessions and whatnot.
The trailer does have its moments, the best of which is a very Australian Easter Bunny, voiced by The Wolverine (also known as The Jacked-Man, or sometimes just Hugh Jackman). Also amongst the star-studded cast is Star Trek's Chris Pine as Jack Frost (annoyingly sprightly and the center of attention for reasons unknown), Alec Baldwin as 'North', Jude Law as 'Pitch' and the lovely Isla Fisher as the 'Tooth Fairy'.
Have a gander, but try not to compare it to How to Train Your Dragon. If you're not a cynical twisted bastard who hates Christmas and all other major holidays (like the entire team here at Best For Film headquarters), then you may just find your kids' movie of choice this December (aside from Django Unchained and The Man With the Iron Fists, of course)
What is your favourite Christmas film ever? And no, you can't say Die Hard. Oh go on then, Die Hard it is.
About The Author