Robin Williams making proper films again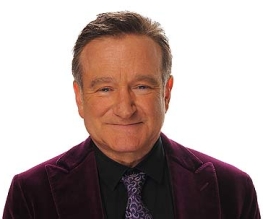 As if the line up for director Lee Daniels' The Butler wasn't incredible enough, Robin Williams will be entering the White House as Dwight D Eisenhower. Telling the true story of butler Eugene Allen, who served eight presidents over three decades, the cast already includes Forest Whitaker, Oprah Winfrey, Vanessa Redgrave, David Oyelowo, Terrence Howard, John Cusack, Alan Rickman, Jane Fonda and Liam Neeson.
Last seen as mustachioed Theodore Roosevelt in Night at the Museum, Williams will be channeling a very different president as World War II general Eisenhower. This year will also mark his return to films that aren't Happy Feet, having signed on for The Angriest Man in Brooklyn about a patient who's accidentally told he has 90 minutes to live and sets off on a rampage around the city. Welcome back Robin, welcome back.
About The Author