Rodrigo Santoro joins Jane Got a Gun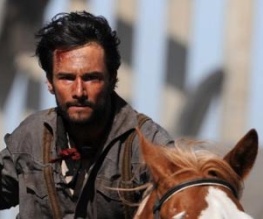 Rodrigo Santoro has joined the cast for Lynne Ramsay's next film, a western called Jane Got a Gun. The film also starts Natalie Portman, Michael Fassbender and Joel Edgerton. The story is of a farmer wife (Portman) who asks her ex-lover (Fassbender) to help her save her outlaw husband from a gang trying to kill him (led by Edgerton). Rodrigo Santoro is best known for his performances in 300 and Love Actually.
Santoro is one of Brazil's most successful actors, recently starring in the Arnold Schwarzenegger film, The Last Stand. First time writer Brian Duffield has written the script, making this Lynne Ramsay's first time directing a film she had no part in writing.
The western revenge drama sounds like a film more fitting to the likes of Quentin Tarantino, but Ramsay has worked to secure funding on the project which will start shooting in the coming months. Jane Got a Gun will be Lynne Ramsay's follow up to the award-winning We Need To Talk About Kevin, which she made after a nine year hiatus.
Jane Got a Gun has been set for a 2014 release date.
Are you looking forward to Jane Got a Gun? What do you think of Rodrigo Santoro? Let us know.
About The Author