Ron Howard set to direct new Superhero film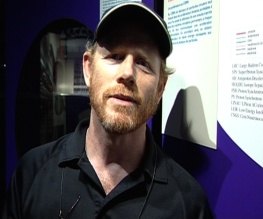 Chasing the bad guys, outsmarting the bad guys, capturing the bad guys…even the life of a superhero can become monotonous. But what if you only possessed these inhuman powers for one day of the year? That would certainly spice up your day job. Well that's the original plot to the David Guggenheim-scripted film 364. The kind of power(s) gifted to the lucky individual remains a mystery, as does the prospect of a shiny new costume to ogle. After The Dark Tower series fell through, Ron Howard should be available to direct this intriguing story, but with his other projects Under the Banner of Heaven and Rush in production, we wonder how long it will be before our slacking superhero shuffles onto the big screen.
The timeline of 364 could be a fun concept; will the film focus on a single day, or take a clipping out of One Day's film reel and present each 'super' day over our protagonist's lifetime? Plus what sort of technology or supernatural incident could create superpowers consistently for one day a year? With laser beams, meteorites, spider bites, radioactive exposure, and ownership of a batmobile already taken, what realistically is left over?
About The Author