Rooney Mara turns down Oldboy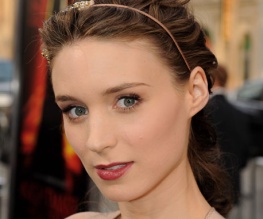 You know that Oldboy remake which appears to be happening, despite it being against the wishes of literally everyone in the world except director Spike Lee and star Josh Brolin? Well, it turns out Rooney Mara also thinks it's a shit idea – she's turned down the lead female role, played by Kang Hye-jeong in the Korean original.
This development is quite a blow for Oldboy, which currently has a cast of one – Christian Bale is reportedly in talks to play the film's antagonist, but he's also making every other film in the world so Lee had better not rely on him too heavily. We're considering buying some extra fingers from Play.com, just so we have more to cross while desperately hoping that this whole project tanks.
Do you want this film to happen? Really? No, really? Thought not.
About The Author