Rupert Sanders to direct Napoleon biopic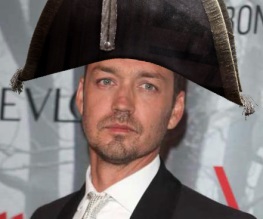 Rupert Sanders, the director of adverts who made his feature debut with a foray into fantasy and his scandal debut with a foray into Kristen Stewart's vagina, has been tipped to direct an epic new biopic of the actually-not-that-short French emperor Napoleon I.
Sanders, who's mostly been busy getting divorced since Snow White and the Huntsman, is set to helm the first American film to prominently feature Bonaparte since (and this is genuinely amazing) Bill and Ted's Excellent Adventure, which cast him as a tiny, irascible waterslide fiend with an improbable appetite for "la glace". We're not counting Night at the Musem: Battle of the Smithsonian, obviously.
300 producer Gianni Nunnari is also onboard to (presumably) help with the battle scenes and (definitely) stop Sanders slipping a length to whoever's playing Joséphine. Fun fact: did you know Joséphine was actually called Rose? Napoleon just didn't like the name Rose, so he gave her a new one like a straight playa.
That's all we know for now, apart from the obvious fact that if Stanley Kubrick had made his bloody Napoleon biopic this almost certainly wouldn't be happening. Damn you, Kubrick, and damn Barry Lyndon. There's nothing that depresses us on a Wednesday morning like finding out Rupert Sanders can still get work.
About The Author