Russell Crowe and Eli Roth to team up for Harker?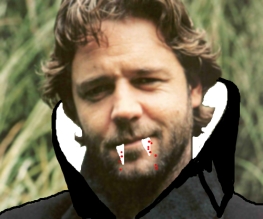 For a while it was rumoured that Russell Crowe would be playing Jonathon Harker in the new Dracula detective thriller Harker, but in fact he'll be donning his cape for the role of Dracula (there probably won't be a cape).
The film remains very much in the planning stages, but follows Jonathan Harker (as yet uncast) as a Scotland Yard detective hunting Dracula on his murder spree through London. There are dreams of a franchise surrounding the protagonist fighting various villains but the first film hasn't even gone into production yet, so lets all hold our horses.
Jaume Collet-Serra (House of Wax) has had to stand down as director but Eli Roth (Hostel) has stepped up to the mark. They're still in negotiations, but if talks go according to plan then Roth and Crowe will be joining forces once again, having worked together on The Man with the Iron Fists which, if the trailer is anything to go by, will be absolutely cracking.
About The Author