Ryan Gosling casts Eva Mendes in his directorial debut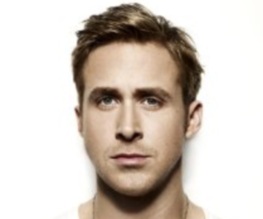 Presumably tired of having his immobile face pimped on to the screen by directors who do not give him the chance to fully display his talent, Ryan Gosling is taking his mug behind the camera, and will be casting his awful dead gaze on his girlfriend Eva Mendes. Hollywood's blond darling will start shooting his directorial debut How to Catch a Monster in May.
Rob Zabrecky has also been cast alongside Christina Hendricks (of course) and Ben Mendelsohn in a story 'set against the surreal dreamscape of a vanishing city and centered [sic] on a single mother of two being swept into a macabre and dark fantasy underworld while her teenage son discovers a secret road leading to an underwater town,' Bloody Disgusting reports, breathlessly. The words 'surreal', 'vanishing', 'macabre', 'dark', 'fantasy' and 'underwater' stand out as characteristics already been noted of Gosling, so perhaps blondie has been doing his research to find a script well suited to his talents. Hell, the title 'How to Catch a Monster' stands out pretty strongly itself.
It seems Eva Mendes will play "Cat", a prominent figure of the Big Bad Wolf Club, while Hendricks will play the before-mentioned single mother. Thankfully, it seems at the moment that Ryan Gosling decided against casting himself as the teenage son, we speculate that this would undermine his attempt to distract audiences from his looks, and prevent any further unwelcome comparisons to a stroppy teenager. Anyway, the plot sounds fairly interesting, and we at BFF Towers are always ready to embrace a story of Hollywood redemption. We'd also appreciate a bit of facial movement from Gosling in future, but it's best not to ask for too much, too soon.
About The Author