RZA releases Paul Walker tribute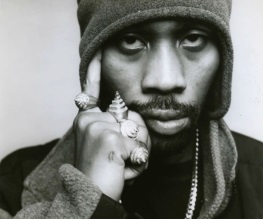 As the world still reels from the untimely death of Paul Walker, the expected tributes and statements have rolled in from all corners. Now, it's time for the unexpected ones.
Producer and rapper RZA, of Wu-Tang Clan/ Gravediggaz/ Generally-being-RZA fame, has released Destiny Bends, a tribute song in Walker's honour, because apparently they were pretty close friends. It's a lovely, heartfelt gesture, a mournful ballad sung with sincerity by Will Wells (no idea, but presumably not this one). It's also.. alright, we'll be charitable. Let's just say it's on a nod-in-the-hallway basis with the 'Our Condolences' shelf in Clinton's.
Rap music has always had a checkered history as far as songs about grief go (see also: Diddy's legendarily grim Biggy tribute I'll Be Missing You, almost every song Eminem has ever written about his murdered friend Proof), and RZA himself admits in the intro that he threw this together in one night. So let's try to ignore lines like "Every time I think about you all I see is your smile / And your bright blue eyes" and focus on the genuinely moving insights about their friendship, like "you equally respected my art and talked to me / A young father just learning what it takes to be a man." It's a rare insight into the life of someone who was never much of a tabloid fixture; a good dude, still figuring things out.
About The Author