Sam Mendes will not direct Bond 24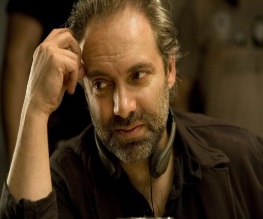 Sad news Bond-heads. Sam Mendes, the man responsible for directing the blinding Skyfall – arguably the best James Bond film ever – will officially NOT be returning to the franchise. Mendes confirmed the UTTERLY TERRIBLE news in a recent interview, describing his decision to walk away as 'difficult'.
"Directing Skyfall was one of the best experiences of my professional life," he said, "but I have theatre and other commitments, including productions of Charlie and The Chocolate Factory and King Lear, that need my complete focus over the next year beyond. I feel very honoured to have been part of the Bond family and very much hope I have a chance to work them again sometime in the future."
In light of this devastating news, the Charlie and The Chocolate Factory musical had better be amazing, Sam.
At the very least, there's no denying Mendes is ducking out of the Bond series in style. Skyfall joined the billion dollar club after its release in October 2012 with the film wowing critics and the public alike. It also earned Javier Bardem a BAFTA nod for his portrayal of the peroxide-blonde and unhinged cyber-terrorist Raoul Silva. In short, Mendes aced Skyfall; and while it'll be a shame to see him go (can you tell we here at BFF are not happy with this news?) we're looking forward to what he does next.
Who would YOU like to see direct the next James Bond film?
About The Author