Sam Raimi and Bruce Campbell talk Evil Dead remake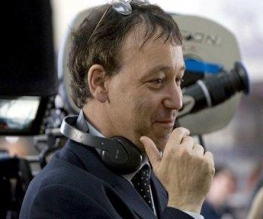 Keen to talk up Fede Alvarez's remake of his own Evil Dead, Sam Raimi has joined Bruce Campbell in discussing what audiences can expect from the film.
While Campbell spoke highly of the new version's acting and visuals, stating that it would be just as memorable as the original (he's actually seen it, apparently), Raimi said of the dailies: "They're really going for it. It's gonna be grisly and intense and non-stop. Definitely R [rated]. Maybe worse."
Written when Raimi was only 18 years-old, shot on 16mm film and boasting characters that were a few facial expressions short of nuanced, the original certainly — technically — leaves room for improvement. The director's hope is that the new film will maintain the original's schlock factor while also providing a "beautifully produced, theatrical experience".
"I thought it would be fun", Raimi said of the remake in an interview with Collider, "and, in fact, it has turned out to be a tremendous amount of fun because it's like an old melody that you write and you've brought in this really great, cool, young, hip jazz musician, and he's riffing on it and showing you places it could go that you never dreamed. It's very exciting for me."
But will it be exciting for you? Find out when Evil Dead arrives in cinemas next April.
About The Author