Sci-Fi King Abrams Turns Hand to Novel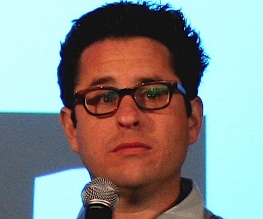 It might seem like an unlikely choice for the man behind Star Trek, Alias and the mind-bendingly odd Lost, but J.J. Abrams has set his sights on an award-winning dramatic novel (that contains no futuristic thrills whatsoever) as his next film project.
Abrams has bought the rights to Colum McCann's book Let the Great World Spin, a series of interwoven narratives about different characters' lives in 1970's New York. They include a young monk living among prostitutes, a group of mothers mourning the deaths of their sons in the Vietnam War and a 38-year-old grandmother walking the streets with her teenage daughter.
The stories centre around the real 1974 high wire act that saw stuntman Philippe Petit walk across the twin towers, as seen in the recent documentary Man on Wire. The novel is essentially an allegory of 9/11 and its aftermath, and picked up the National Book Award in the US after its release in June.
Abrams will produce the film for Paramount and writer McCann will pen the screenplay. It's not the first project the director has picked up of late that's a little different to his normal interests. He's also optioned a so far untitled diamond heist script and Mystery on Fifth Avenue, a screenplay based on a New York Times article about a family's apartment that was designed as a giant puzzle.
Think Abrams could crack a straight-out drama, or should he stick with what he knows? Leave your comments below.
About The Author