Scott Pilgrim vs. the World Trailer Released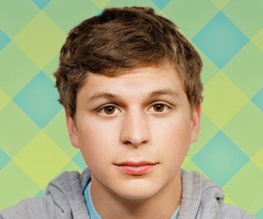 And it looks freakin awesome.
Making a motion picture based on the absolutely brilliant Scott Pilgrim comic series was going to be a risk. But judging by the trailer, it looks like it's going to pay off.
The basic story centres around Scott Pilgrim, an utterly normal, going-nowhere kid who suddenly meets the love of his life. The problem? In order to go out with her, he has to fight and defeat her seven evil ex-boyfriends. We're trying not to be dramatic, but it could be that we're ushering in a new world, of the rom-comic. It's fast, it's violent, it's surreal and it's funny. Sure it also stars Michael Cera as Every Role He's Ever Played, but hey! At this point its something we're willing to go along with. You can view the trailer here, and we'd highly recommend you do.
About The Author