Sean Durkin to readapt The Exorcist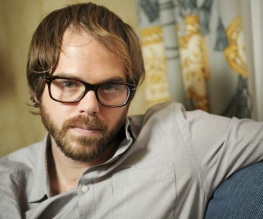 Well, this is the best news we've had all day. Sean Durkin, whose superb debut feature Martha Marcy May Marlene was one of the highlights of last year's BFI London Film Festival, is to make a ten-part TV adaptation of William Peter Blatty's seminal novel The Exorcist.
Durkin's Exorcist will apparently address the build-up to the possession, including attempts at earthly cures, and its effect on the possessed girl's family in more detail than William Friedkin's 1973 film. The project, which is being produced by The Departed exec. producer Roy Lee, will make a fascinating companion piece to Martha Marcy… – Durkin has already explored brainwashing, almost a psychological form of possession, with his chilling tale of a young woman drawn into a sinister sect with a charismatic leader. We call John Hawkes for Karras!
Interestingly, Blatty adapted his own novel for the film (the first horror ever to be nominated for Best Picture at the Oscars), and he's still alive and writing at the grand old age of 84. Might Durkin be able to persuade him to return to his magnum opus? It's probably not a good idea, but we do like wild speculation.
Oh, and your wife sucks cocks in hell. Sorry, didn't mean for that to slip out…
Does The Exorcist need another adaptation? Feed us your half-formed opinions below!
About The Author