Selena Gomez replaces Miley Cyrus in Hotel Transylvania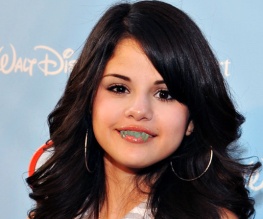 What's the only thing that could make you hate Selena Gomez, the teenage nymphette whose claims to fame are a) being in Monte Carlo and b) being Justin Bieber's cocksocket, more? Don't worry, there's at least one thing. We'll give you some time to think.
…did you get it? Wrong! It's the news that she's joined the cast of animated nonsense Hotel Transylvania, in which she will be voicing Mavis. The daughter of Dracula. And by Dracula we mean Adam Sandler.
Gomez has replaced Miley Cyrus (whose major occupation these days seems to be writing coded tweets about how much she loves smoking weed) as the daughter of overprotective dad Dracula, who builds a hotel for misunderstood monsters to help keep her away from those meddlesome humans. Except one turns up in the shape of Andy Samberg (obviously) and Mavis promptly falls for him (even more obviously). There's no explanation yet as to why she's left the project, but we're choosing to assume that she extinguished a chronic blunt on one of director Genndy Tartakovsky's original Dexter's Laboratory sketches.
Also, Cee Lo Green is in it. Is that enough to save this film? Possibly.
About The Author