Sequel to Drive on the way?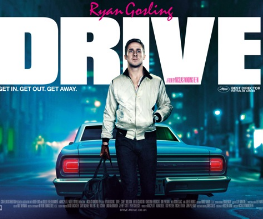 In terms of films that will define 2011, Drive has to be pretty high up the list. Effortlessly cool, desperately tense, gorgeous to look at and showcasing a stunning performance from Ryan 'Golden Boy' Gosling, critics and viewing public alike were full of nothing but praise for the dark crime caper. So might we be treated to a sequel? We bloody well might.
Although there's no word on another film revving into gear, the author of the orignal 2005 novel James Sallis has confirmed that he's writing a sequel entitled Driven. Not a lot of details have been released; Poisoned Press has simply let slip this little teaser (via Twitch):
Six Years Later – Phoenix. Out of nowhere someone wants Driver dead. Who? Why? Big mistake…
Let's ignore the questionable grammar, and instead all do a big, collective OOOOOOHHHHHHHH. Should Drive stand alone as a stylish 80s homage? Are you intrigued to know what happened to Gosling's Driver after the credits rolled? Can Carey Mulligan's eyes get any bigger? STAY TUNED, ACTING FANS.
What would you like to see in a Drive sequel? A bit more public transportation? Think of the ozone layer, Ryan Gosling, please think of the emissions…
About The Author