Sherlock 2 casts its Moriarty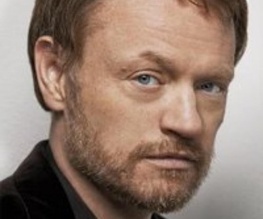 Crimety, the Sherlock Holmes 2 news just keeps on coming. Yesterday we learnt (with great learning joy) that Stephen Fry was to take the role of Holmes's brother Mycroft in the Guy Richie sequel. Today, we have a Moriarty. Mad Men's Jared Harris has bagged the role of the Sherlock's arch-nemesis, apparently plucking the part away from the likes of Brad Pitt and Gary Oldman.
For anyone who doesn't know, Moriarty is the terrifying Godfather-like mafia lord who runs the London underground crime scene in the Sherlock Holmes stories. He'll be pitted against Robert Downey Jr's deducing hero as he storms the streets of London alongside the chiselled Watson that is Jude Law. And stuff will probably explode. Like, a lot.
Though here at BFF we can't help but give away our Sherlock hearts to the exquisite recent BBC adaptation (oh Cumberbatch…), there's always fun to be had with a Guy Richie men-with-fists blast-a-thon. So is Jared Harris the right choice for the super-villain? Let us know what you reckon…
About The Author