Shrek Forever After revives UK Box Office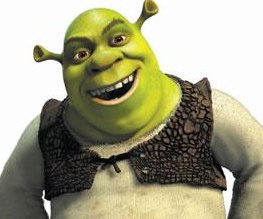 It's been a summer drought which has left film-lusters like us weeping into our Back To The Future comfort blankies. For a whole month, no opening film has grossed more than £4 million. This has been due to a number of things; the World Cup, the glorious un-British sunshine, as well as because, well, the films out at the moment are a bit crud. But it looks like Shrek 4 has changed all that.
In its opening weekend in UK cinemas, Shrek Forever After grossed £8.96m, including just over £3m in previews. This is the second biggest debut of the year, behind Alice in Wonderland (£10.56m). It was responsible for 81% of overall box office takings this weekend – 81% people – and has shown the industry that actually, all we need are films we actually want to watch.
However, if you compare it's opening weekend to that of the previous Shrek films, things start to look rather less rosy. Exactly three years ago, Shrek the Third debuted with £16.67m, and three years before that Shrek 2 opened with a similar figure: £16.22m. So the final Shrek installment has some way to go yet, but at least it means cinemas nationwide will be breathing a big sigh of relief…
Will you be spending your summer cash on Shrek 4? Talk to us…
About The Author