Silver Linings Playbook dominates Independent Spirit Awards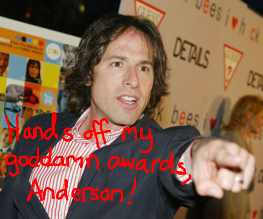 Silver Linings Playbook has been rather well received, most importantly by us here at Best For Film World Headquarters. Now it seems as though the 2013 Independent Spirit Awards wish to give more formal recognition to Silver Linings Playbook, bestowing nominations for Best Feature, Best Director and Best Screenplay.
Bradley Cooper and Jennifer Lawrence also received Best Male/Female Lead nominations for their work in Silver Linings Playbook too. Good on them!
Moonrise Kingdom is the major competition for Silver Linings Playbook: it too received nominations for Feature, Director and Screenplay, along with nominations for Best Cinematography and Best Supporting Actor (for Bruce Willis). Hopefully this will result in some sort of indie throw-down at the awards ceremony. Go on, David O. Russell! Punch Wes Anderson in the face! Symbolically, we mean. Have, like, emotional subtext brass knuckles or something.
Matthew McConaughey also did rather well, picking up nominations for Best Male Lead (Killer Joe) and Best Supporting Actor (Magic Mike). Then again, Jack Black got on the Best Male Lead list too (for Bernie) so maybe it's not that great a distinction.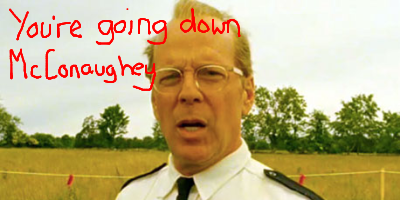 Here's a list of the films up for awards in the major categories;
Best Feature
Beasts of the Southern Wild
Bernie
Keep the Lights On
Moonrise Kingdom
Silver Linings Playbook
Best Director
Wes Anderson – Moonrise Kingdom
Julia Loktev – The Loneliest Planet
David O. Russell – Silver Linings Playbook
Ira Sachs – Keep the Lights On
Best Female Lead
Linda Cardellini – Return
Emayatzy Carinealdi – Middle of Nowhere
Jennifer Lawrence – Silver Linings Playbook
Quvenzhane Wallis – Beasts of the Southern Wild
Mary Elizabeth Winstead – Smashed
Best Male Lead
Jack Black – Bernie
Bradley Cooper – Silver Linings Playbook
John Hawkes – The Sessions
Thure Lindhardt – Keep the Lights On
Matthew McConaughey – Killer Joe
Wendell Pierce – Four
Best Supporting Female
Rosemarie DeWitt – Your Sister's Sister
Ann Dowd – Compliance
Helen Hunt – The Sessions
Brit Marling – Sound of My Voice
Lorraine Toussaint – Middle of Nowhere
Best Supporting Male
Matthew McConaughey – Magic Mike
David Oyelowo – Middle of Nowhere
Michael Peña – End of Watch
Sam Rockwell – Seven Psychopaths
Bruce Willis – Moonrise Kingdom
It's all about the Silver Linings Playbook. Holy Motors didn't even get a mention! Which film do you think will mop up?
About The Author