Skyfall clipped by Chinese firewall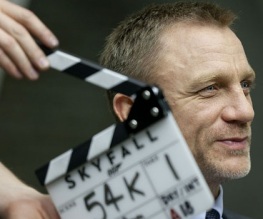 James Bond's knack for slipping in and out of hostile environments virtually unscathed appears to have failed him in China, where censors have edited Skyfall on its release. The offending scene, predictably, is the only one set in the People's Republic, involving the death of a Chinese security guard as 007 scales a skyscraper in pursuit of a French assassin. Dialogue on the theme of politics and prostitution has also been either cut or deliberately obscured in the subtitles, as Skyfall joins a series of Hollywood hits that have fallen foul of censors in recent years.
In recent years a whole catalogue of offences have been clocked up by western films, particularly the third film of a trilogy. Highlights include Men in Black 3, which was shown in China without scenes of aliens masquerading as Chinese tourists, and Will Smith wiping the memories of Chinese pedestrians; Mission Impossible 3, which was granted permission to shoot in Shanghai, but scenes with unkempt laundry lines in the streets fell foul of the fastidious censors; and Pirates of the Caribbean: At World's End, in which Chow Yun-fat's character was edited out entirely as Beijing authorities disproved of the perceived racial stereotyping.
Skyfall-viewing Chinese cinema goers will also be deprived of a bit of exposition on the motivations of Javier Bardem's vilain, Raoul Silva. The background story of his betrayal by MI6 while working for them in Hong Kong, and his subsequent brutal torture by his counterparts in the Chinese secret service has understandably been cut. Skyfall could then turn out to be quite a different picture in China, about a motiveless madman determined to do damage to the world. How unrealistic.
Despite the cuts, Skyfall is expected to do well in China, with the cast and crew variously involved in a publicity blitz there over the past few weeks. In terms of western competition, Skyfall will have a clear run in China over the next ten days, with the next Hollywood films coming out there being Cloud Atlas at the end of the month, followed by The Hobbit: An Unexpected Journey. News on where the censor's scissors will fall on those films to come soon, no doubt.
Do you think Chinese viewers will lose out following Skyfall's incision? Or have you seen the edited version, and is it better? LET US KNOW.
About The Author