Snowpiercer posters! Come get your Snowpiercer posters!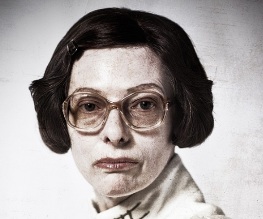 The character posters for Snowpiercer have arrived and they are suitably moody. Nine glorious one-sheets show the main cast members, including Chris Evans, Octavia Spencer, Jamie Bell, Tilda Swinton and John Hurt, dressed in rags or riches to reflect the class divide in the film's plot.
Snowpiercer is adapted from French graphic novel Le Transperceneige, which finds Earth living a second ice age after a failed attempt to end global warming. The remains of the human race are crowded onto a train called Snowpiercer, on which there is a stark class divide. However, the lower classes are planning on getting their own back. Let's hope there are no train delays, eh? Have a gander at the posters below, click to enlarge etc.
While the plot sounds promising, the whole dystopian future/class war thing has been done a lot of late, what with the releases of The Hunger Games: Catching Fire and Elysium coming up soon. No release date for the UK has been set yet, so we'll all have to make do with these emo posters until the foreseeable future. Doesn't Swinton look deliciously evil?
About The Author