Social Network trailer online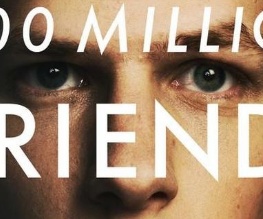 The upcoming film based on the life and times of Mark Zuckerberg – creator of Facebook – has released its first teaser trailer. And it certainly is a little tease, as there are effectively no visuals whatsoever, just a series of small soundbites from the movie. Little minxes.
Social Network follows the creation and mega-popularity of Facebook, and the people Mark "billionnaire" Zuckerberg had to tread on in order to make it happen. As yet, we're not sure who's supposed to be the bad guy, but despite ourselves we're intrigued. Credit to the film-makers, they've managed to turn a story of a geek in a small room into a tense-action-heist. There might even be explosions (there probably won't be explosions).
Take a look (erm.. hear?) at the trailer below, and see if your social tastebuds start watering.
About The Author