Spielberg and Kubrick take on Napoleon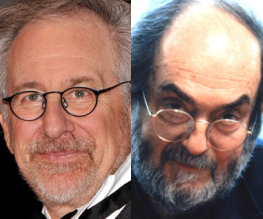 Lincoln director and serial Oscar winner Steven Spielberg has recently announced on French TV network Canal+ that he will be moving to the small screen and adapting an abandoned Stanley Kubrick screenplay about the life of Napoleon.
Napoleon is perhaps the most famous of Kubrick's unreleased films and for forty years Kubrick fans and film buffs alike have wondered what the heck the directors mysterious unmade film would have been like, prompting some to call it 'The Greatest Film… Never Made'.
In 1971 Kubrick was nothing but modest about the project saying that "It's impossible to tell you what I'm going to do except to say that I expect to make the best movie ever made". He was reportedly considering actor Oskar Werner for the title role and famously did a huge amount of research in preperation for the film but was stopped in his tracks by MGM and United Artists who considered historical epics to be horribly out of fashion and refused him funding. However, largely thanks to Spielberg and side-kick Daniel Day Lewis historical epics are officially IN in 2013.  So now's the time, Steven.
This is not the first time that Spielberg has picked up where Kubrick has left off. Following his death in 1999, Spielberg completed Kubrick's unfinished 1970s project Artificial Intelligence which was eventually released in 2001. This time he's reported to be working closely with the late filmmaker's family to complete the project which will become a TV mini series.
Has Spielberg overdone it with the historical epics? Let us know your thoughts.
About The Author