Spike Lee takes on Michael Jackson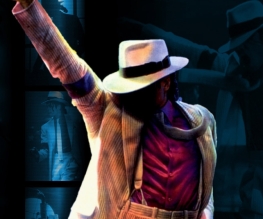 Michael Jackson's seventh studio album, 1987's Bad, will be getting the Spike Lee treatment just in time for the 25th anniversary of its release, with the full support of Jackson's estate (all 27p of it). Lee's production is apparently going to be a documentary comprising hours of backstage footage and never-before-seen home videos – so far, so creepy – and covers the lot in a selection of the 60-odd tracks originally recorded for Bad (only 11 of which made the pivotal album). Lee has also filmed about 40 interviews with everyone from Kanye West to Mariah Carey – what Yeezy could possibly have to do with this, we dread to think – and it's becoming apparent that this will probably be an E! True Hollywood Story on steroids, but with more race issues, which should be nicely attention-seeking.
Lee's choice of Bad, arguably Jackson's most crackers record, as a focus is not just timely, but also feels appropriate in a way that 2009's Kenny Ortega directed wankfest This Is It never quite managed to sell. Lee's work with Jackson himself in the mid-90s directing the video for They Don't Really Care About Us was pretty excellent, as was his contribution to the This Is It single video. With an annual birthday party thrown for MJ at his own expense in New York, it's easy to believe Lee when he says that he "deeply cares about [Jackson's] legacy".
About The Author