Star Wars: Episode VII gets a release date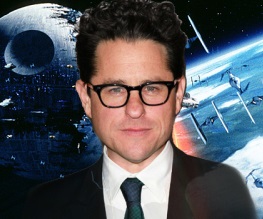 Following a spate of Star Wars news – most interestingly the revelation that J.J. Abrams will be searching for his stars in the UK – Disney has finally announced the release date for Episode VII.
Kicking off a new generation of Star Wars films, planned to appear annually from 2015, Star Wars: Episode VII will soar into cinemas on December 18th 2015 – a little later than the summer slot which was initially announced. We're expecting to see the first of the planned spin-off character films in 2016, with Episode VIII in 2017 and so on.
Disney, which bought Lucasfilm and the rights to Star Wars last October, announced the release date in the middle of an extraordinarily smug communiqué about how the House of Mouse took $6.1bn in the last financial year. Let's hope some of that money goes back into making Episode VII not a complete disaster.
Only 770 days to go – are you excited? Let us know below!
About The Author