Stephen Fry joins Hobbit cast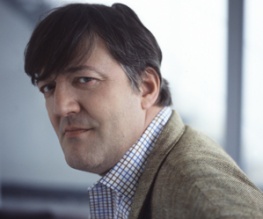 After well over a year of delays, hiccups and general faffing, The Hobbit is now under full sail as shooting continues in New Zealand. And some more juicy casting news has just emerged – joining the extraordinary array of homegrown British talent to adorn the posters is our very own Stephen Fry, who will be playing the Master of Laketown in the forthcoming fantasy two-parter.
Stephen Fry and Peter Jackson have been friends for some time and are working on the long-awaited Dambusters remake for which Fry is writing the screenplay; we just hope this isn't another glorified cameo where Fry plays himself à la St Trinian's (cf. Ricky Gervais' stomach-crampingly pointless turn in Stardust). Other new arrivals include relative unknown Ryan Gage as the Master's "conniving civil servant" and the absurd man mountain below as an Orc called Azgog. Said mountain is called Conan Stevens. Conan. Actually Conan.
This is going to be great.
About The Author