Steve Carell is ready for some Crazy, Stupid Love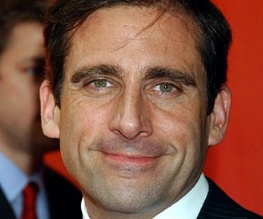 …Well, that's the name of his new project anyway.
Carell will soon be taking a break from his sterling work in The Office US to star in a new comedy, penned by Dan Fogelman and the directors of upcoming smash I Love You Philip Morris – Glenn Ficarra and John Requa. So what's Steve up to this time?
Apparently in Crazy, Stupid Love he'll be playing a loser (shock shock) who gets dumped by his wife and kids. After patting down his wounds, he and Ryan Gosling (probably in some sort of character) set out to teach Steve how to really woo the ladies.
Admittedly it's not the most original concept in the world, but if Steve's on board, we're fans. And word on the street is that Zombieland hottie Emma Stone has signed up too, which frankly makes us all the more excited. Bring on the crazy stupidity!
About The Author