Steven Spielberg won't direct The Adventures of Tintin sequel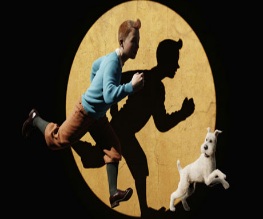 Steven Spielberg revealed that the sequel to The Adventures of Tintin: The Secret of the Unicorn will arrive at some point in late 2015. He plans to start shooting the film this year with one major difference – he won't be directing. That baton has been passed to Peter Jackson, director of The Hobbit: An Unexpected Journey. However, Spielberg will take over Jackson's former role as producer.
The prolific director said: "Peter Jackson is directing the next one, I'm producing. We have a script and we're going to start performance capture probably at the end of the year. Don't hold me to it, but we're hoping the film will come out around Christmas time in 2015. We know which books we're making, we can't share that now but we're combining two books which were always intended to be combined by Hergé".
There's a wealth of original source material that Spielberg could use for the next Tintin movie, and word is swirling around the rumour mill that it could be The Blue Lotus. This particular tale sees the ginger hero battling drug smugglers in Asia. While this sounds amazing, Spielberg has previously hinted that The Blue Lotus will likely be the third film in the series.
About The Author