Stoker gets a new trailer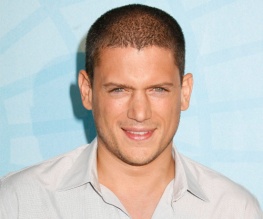 Those esteemable folks over at Empire have gotten an exclusive look at a brand new trailer for Oldboy director Chan-wook Park's first English language film, Stoker. We can't embed it here (boo! hiss!), so you'll have to head over to Empire to see it – but make sure you come back. If you stay for too long you'll start giving 5 stars to awful films.
While the vampire genre is a well that has been over-used and somewhat poisoned in recent years, Stoker – despite the titular allusions to Bram – is not really a vampire film at all. While it may bare a few fangs at some point, the film isn't about that; it's more of a dark psychological, family drama, merely masquerading as a horror film. That the trailer doesn't really feature any vampirism should indicate that this has more going on. Think something along the lines of Let Me In and you're on the right track.
Mia Wasikowska will play young India Stoker, whose hitherto unknown uncle Charlie (Matthew Goode) comes to live with her and her unstable mother (Nicole Kidman) after her father is killed in a suspicious-sounding car accident. The mysterious Charlie begins to worm his way into the lives and affections of both women, seemingly targeting India as a potential companion, though whether in love or something altogether darker isn't yet clear.
The trailer has a darkly beautiful, art-house feel to it, and while Park Chan-wook's talents as director are not to be questioned by anyone who saw Oldboy, the scriptwriter for Stoker may surprise you. Wentworth Miller – aka Michael Schofield, the man who implausibly escaped prison repeatedly in TV's Prison Break – has penned this one, taking Hitchcock's Shadow of a Doubt as his main inspiration. We'll readily confess that we never thought Miller – who's a bland, if likable enough, actor – had it in him, but he seems to have a real talent for writing. The dialogue between Kidman's unhinged mother and her broody daughter, along with the sexual tension between Charlie and India, really sizzles.
With a classy cast attached, a top director, and a seemingly very promising new scribe behind the project – as well as one of the best modern film composers working on the score, in Clint Mansell – we're very excited for this one.
While the Empire trailer provides a few extra glimpses of the film, there was a more general trailer released last week. This one we can embed! Enjoy it below!
What do you think? Surprised by Miller's writing talent? Let us know below!
About The Author