Streisand gets back behind the camera with Firth and Blanchett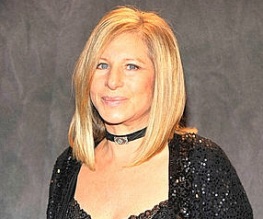 Oscar-winners Colin Firth and Cate Blanchett are joining forces for Barbra Streisand's first film as a director in 16 years.
Iconic singer and double Oscar laureate (is that a legit expression?) Streisand is taking the helm for Skinny and Cat, a biopic about the romance between writer Erskine Caldwell and photojournalist Margaret Bourke-White.
There is, as yet, no hint as to whether Streisand will maintain her habit of appearing in her own films – she most recently directed herself in critical disaster The Mirror Has Two Faces, and reportedly considered playing Bourke-White opposite Robert Redford as Caldwell. That said, we'd be amazed if she had the time – the release is slated for January 2013, and Streisand has a mini-tour and The Guilt Trip (co-starring Seth Rogen) to star in before then…
Streisand is widely credited with helping force open the doors of Hollywood for female directors, paving the way for luminaries including Nora Ephron and Kathryn Bigelow when she wrote, directed and starred in 1983's Yentl. Then again, she was in Little Fockers.
Are you keen to see Streisand back in the foldy chair? Let us know below!
About The Author