Stuart Beattie to tackle I, Frankenstein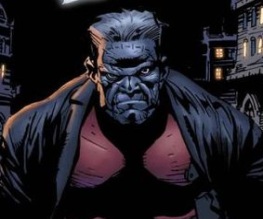 There's a beastly revolution in the making and Stuart Beattie is at its forefront. The screenwriter of 30 Days of Night, G.I. Joe: The Rise of Cobra and Pirates of the Caribbean: The Curse of the Black Pearl is now attached to direct Lakeshore's I, Frankenstein.
Based on Kevin Grevioux's upcoming eponymous Darkstorm Comics series, I, Frankenstein features Frankenstein's monster working as a private detective against the prerequisite noir background and a city inhabited by famous monsters. The reprobate Dracula will expectedly play the role of antagonist – the crime kingpin – and the gentleish-giant investigator is the only thing standing between the human race and an insurrection of monstrous magnitude.
The contemporary creature-feature will mark Beattie's directorial debut – and hopefully the beginning of widespread horror-classic revival for monster-lovin' fans.
About The Author