Taken 2 trailer is guntacular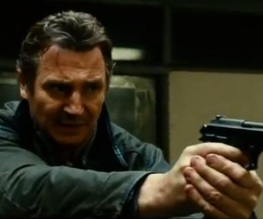 Sub-Bourne actionfest Taken was met with a surprisingly positive reception on its 2008 release, and four years later Liam Neeson is back as Bryan, the ex-CIA agent whose children have a yen for getting kidnapped by suspicious swarthy types with guns. Fortunately, Bryan is really good at killing people. That's the whole film, really.
This time round Bryan's wife and daughters are visiting him in Istanbul when the extended family of the ten thousand chaps that got killed last time round turn up to cause some shit. Check it out:
Olivier Megaton has taken over as director, and he seems to have grasped the central conceit – Liam Neeson needs to kill as many people as possible without doing anything complicated that might put his back out. Fans of the first film are pretty much guaranteed to love it, but we're quietly confident this is going to be high-octane nonsense.
Will you be seeing Taken 2? Let us know below!
About The Author