Teaser logo released for The Hangover Part III
There is, as yet, no superlative in the English language capable of expressing how utterly we are failing to give a tin shit about The Hangover Part III. Commissioned before Part II had even been released and due to feature Bradley Cooper and his manchild chums tearing around Mexico like relatively well-groomed Orcs being let loose on weak, corrupt Gondor, the threequel is due to begin shooting in the autumn despite a complete lack of interest in it from, oh gosh, ANYONE in the world. Still, there's a logo for it now so that's basically the end. Remember when they launched a logo for the Olympics? We hated that, and London's still full of sweaty shaven-headed 'athletes' running and throwing things like actual monkeys. Look at it, you might as well: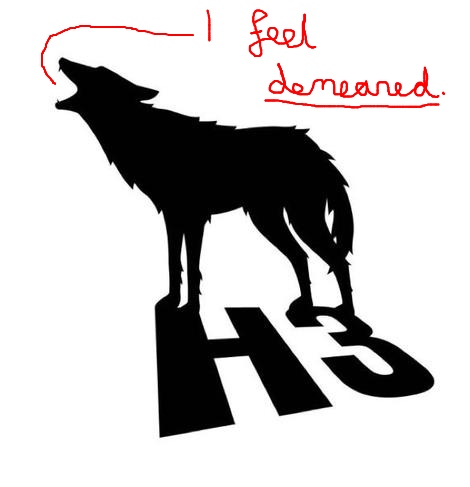 Who knew that wolves could do joined-up writing? We bet Zach Galifianakis can't.
Shall we all just go back to bed?
About The Author